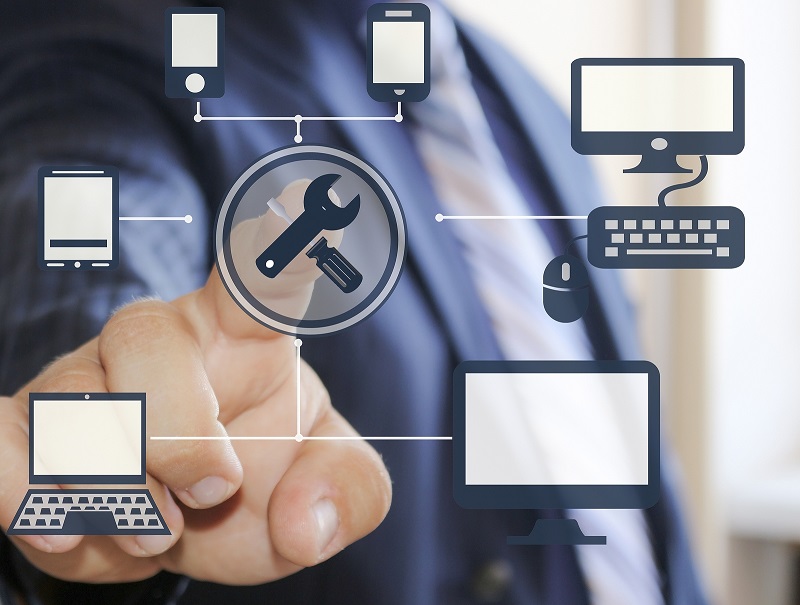 If you've grown and realized that your small business needs an IT professional but it isn't quite big enough to have one on staff, outsourcing might be the right solution. Having an IT professional on call allows you all the benefits without all the expense. Consider these three tips when you call to interview IT outsourcing companies.
1.      Know Your Desires, Needs, and Budget
Although the IT outsourcing companies you interview may ask questions you weren't expecting, you should know what you expect out of the relationship. Are you looking for someone who comes in once a week just to be on site and help out? Do you want someone who can remotely access employee's computers without ever coming into the office? Another option is having someone on call who can come in when needed. If your business is growing, you may want a company who can help grow your network, manage software licenses, supply new computers, and set them up when a new employee starts.
2.      Interview and Ask for References
If you're looking for a company with a local presence they should be willing to come to your office. During that time, you should interview them just as you would interview a potential employee. Find out their experience, background, certifications, licenses, and how they work. Do they outsource any of their work to an overseas vendor or will you always speak with someone in the US? During the interview process, ask for references. Be sure to follow up and find out how the company works and if they're happy with the services provided for the cost.
3.      Meet Your First Choice Again
Calling the company with whom you're most likely to sign up with a second time to clarify your services is a good idea. It will allow you to get a second impression and see if they respond professionally a second time. If you ask them to present a proposal to you, you can see, in writing, what they're planning and the cost. You can modify any requirements to meet your budget. Some IT outsourcing companies allow you to try their services for a month or quarter before signing a contract.
There are many IT outsourcing companies serving greater Indianapolis. If you're looking for one with a great reputation, based locally, and has flexible terms, call Toucan Technology Group. We never send your calls to an overseas call center and because we have an office downtown, we can come to you. Call for a no obligation consultation today – 317-376-4874.