Why Toucan Technology Group
It's important when choosing a managed service provider that you can partner with them. After all, your business relies on your network to communicate with customer, vendors and each other. Your MSP must understand your business and necessary infrastructure in order for you to do what you do best which is run your business, not manage your IT needs.
Drew Callard, founder of Toucan Technology Group, and his team are all highly skilled in making sure your business's network, hardware and software are all working as they should and that you're spending as little time and money maintaining them as possible. That's why we offer both hourly and retainer options for our services which can include as many or few of the services we offer. Our retainer clients enjoy many benefits like network monitoring and proxy services. We'd be happy to discuss the best solution for your business as we understand there is no one size fits all solution when it comes to outsourcing your technology services needs.
Our Team
Toucan's IT professionals have multiple licenses, certifications and decades of combined technology experience. Drew Callard and his team would love to answer your questions and help your business.
Drew Callard
Owner & Founder
Over 25 years ago Drew started working in the IT outsourcing industry for a local company in Harrisburg, PA. In 2006 he was presented with an opportunity to work with a company in Indianapolis as a separate division and shortly thereafter the division became a separate company and has evolved into what today is Toucan Technology Group. Drew's interests include all things of the luddite pursuit; welding, wood working, & home restoration. He loves his wife and boys, adopted dogs, and his niece and nephew. He spends his free time working on classic cars and doing home renovations. He graduated from Penn State University in 1998.
Heather Callard
Business Services/Client Management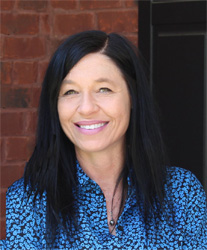 Heather wears many hats, not only at Toucan, but in life as well. On any given day she may be responding to RFP's, creating proposals, researching a solution for a customer or scheduling the rest of the team's day or week. She says her exceptional organization skills come from her time at Perdue University where she graduated in 2000 with a degree which focused on Quality Assurance and Performance. When she's not busy being a mom to two boys, a wife and working, she loves playing guitar and photography. When she has more than a few free moments, she heads down to her family's farm and all the animals there or visit her nieces and nephews who she loves spoiling.
Beth Vriesman
Online Marketing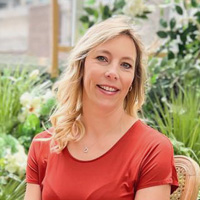 Beth works with many of Toucan's clients on their online marketing needs. She heads the team who builds and maintains websites, blogs and manages online pay per click campaigns. Her experience in web marketing dates back to 2008 when she became involved with the infomercial industry (ever hear of Shakeweight or Magic Bullet? She managed both of those products marketing campaigns for a time). Beth and her husband are raising their daughter and son. Her hobbies include hiking, dance, anything theatre and her love and knowledge of baseball surpasses most people!
Erik Jenson
Controller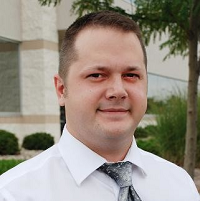 Erik came to Indiana by way of the DC Metro area in 2008. He brings over 20 years of experience to the team, with varying operational, sales & financial positions within the logistics sector. His meticulous attention to detail and passion for finance makes him a great fit for the Toucan Technology team. He lives by the ideal that if you take care of the pennies, the pounds take care of themselves.
When Erik isn't losing hair over keeping the books balanced, he is spending time with his family, studying the financial markets, learning to play the banjo and trying to squeeze in a quick video game before bed.
Connect with Us Today
Toucan Technology Group wants to be your IT partner. Let us send some time with you and discuss your needs. We also work with some fantastic financing companies that may be able to help you lease your equipment or software. With the Toucan Technology Group's IT professionals on your team, you can't go wrong. Call (317) 376-4874 to schedule your initial consultation and learn more about our many professional IT services.
Focus on What Made You a Success
Save Your Company (and Yourself) Time, Money, and Resources by Outsourcing Your Vital Communication, Networking, and Cybersecurity Services with a Trusted Local Technology Solutions Provider.