Your Local & Trusted Managed Service Provider
As a business owner, you may think you have only three options for networks support;
A staff member who costs too much money and doesn't have enough work to occupy their day unless there is a problem
An impersonal phone support company where you may or may not speak to someone who is in the US
Taking your computer to a big box store to get it running again.
As a managed service provider in Indianapolis for nearly a decade, countless businesses trust Toucan Technology Group with their IT infrastructure and support needs.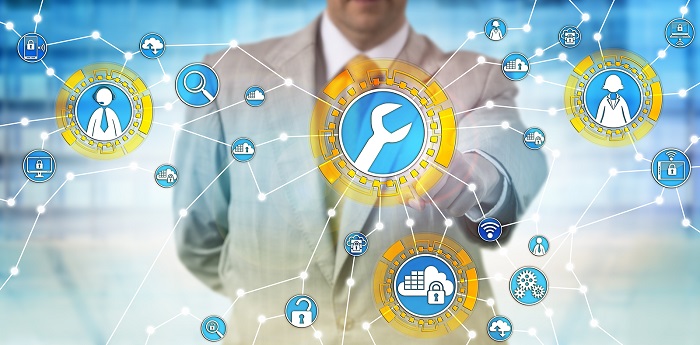 Why Hire a Managed Service Provider?
There was a time when we were known as a technology outsourcing company, but we're much more. As you look at companies to help with your network, software and computer needs, you will find many options. However, Toucan Technology Group is the company you should call.  Over nearly two decades we've grown from a one person operation to a team of valued and dedicated staff members. We provide a wide variety of outsourced IT services to Indianapolis businesses from our headquarters in the Stutz Business Center. You can be assured that if we sell, install, maintain or support a product or service, we have the training, licensing and certifications to truly understand how it works so it works for you.
Let Us Help You – When & How You Need It
We offer our services when and how you need them. Moving? Let us help you design your new network infrastructure. If you also need us to install it, we can do that too. If you need a virtual IT staff member, we can do that too, whether your business is ready to have us on retainer or you just want to hire us on a hourly basis as needed, we can work with you. That's just one of the many advantages of working with a local managed service provider in Indianapolis.
Toucan Technology Group is a locally-owned and operated managed service provider in Indianapolis with the training, experience and knowledge to support your IT needs. Call us today to schedule your free consultation. We offer a wide variety of services including:
Cybersecurity
Desktop and remote staff support
Network design and installation (including guest networks)
VoIP Communication
Software license implementation and management
Serverless environment support
Online presence management
Let our trained technicians join your team. We take the most efficient approach to solving each problem. Sometimes that means a visit to your office and sometimes it's a simple phone call and secure connection into a machine to reset something. No matter how we decide to solve the issue, we will work quickly to minimize the impact on your business every time.
Connect with Us Today
With the Toucan Technology Group's IT professionals on your team, you can't go wrong. Call (317) 376-4874 or fill out our contact form to schedule your initial consultation and learn more about our many professional IT services.
Focus on What Made You a Success
Save Your Company (and Yourself) Time, Money, and Resources by Outsourcing Your Vital Communication, Networking, and Cybersecurity Services with a Trusted Local Technology Solutions Provider.