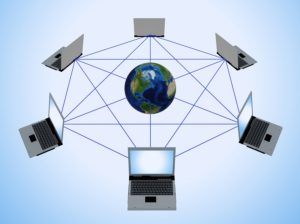 Managing your network is a big job, especially if you don't have a dedicated IT professional staff member. It takes time to do it right and keep it updated. If you're trying to figure out how to effectively manage your network, here are some tips.
Create a Network Map
A network map helps you and your future IT staff know what's on the network. There is software you can purchase that includes network mapping. It will help anyone working on your network understand it and know what is supposed to be connected. This should include computer names and their IP addresses.
Know Your Software Licenses
Fines for using unlicensed software can be steep. Using older software that is no longer licensed can leave you vulnerable to malware. Keeping good records of the number of licenses and the license key can save you money when you need to replace the computer and want to re-install the software on your new machine. It can also help prevent waste by not purchasing more licenses than you need.
Save All Your Serial Numbers
We never want to face a robbery or have a disgruntled employee leave with your equipment but both happen. If you can share with the police the serial numbers of any missing devices, you have a higher probability of recovering them. This will also help in the event of an insurance claim.
Register Everything
It only takes a few minutes and any IT professional will automatically do it, but so often business owners fail to register their equipment. Sometimes the only way to get updates is to have the device registered. Everyone on your network is vulnerable to malware but even more so when they're not updated. Having your equipment registered helps you keep the most current versions of software and firmware which can cut down on hacking.
Create a Network Policy
A network policy is a policy you create to help your employees understand what is and isn't acceptable on the network. If you don't want them adding their cell phones to the network, make it clear in your network policy. Some businesses also make it clear that external devices can only be connected to a guest network. Other companies don't allow certain programs installed on machines or certain websites to be used. Whatever you choose, make the policy written and clear.
If you need help with your network and aren't big enough for a full time IT professional, contact Toucan Technology. We're the outsourcing professionals Indianapolis businesses count on for their network management. Our services are available on an hourly or contract basis to best suit your needs and budget. Call 317-376-4874 or complete our contact form for more information or to schedule your free consultation.