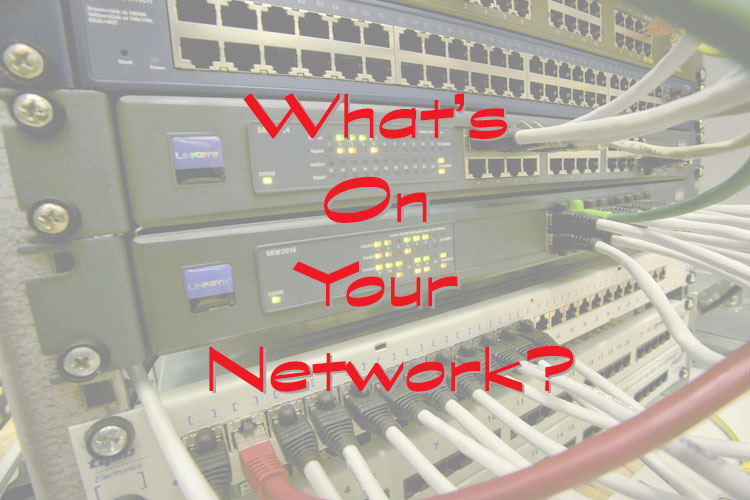 Whether you're a large business with your own IT department or a small one where you outsource your IT needs, good network management is essential to your company. Most everyone knows to set up passwords, a firewall, encryption and to use virus protection, but what else should you be doing?
1.      Have a System for Tracking Users and Their Devices
You should be able to see exactly who is on your network at any time. When you have this information you can easily disconnect someone who doesn't belong on it. This helps increase network security and protect your business and information.
2.      Have a Change Control Process
A change control process is a documented and systematic way of making changes to the network, software on it, or the computers. Having a process will help ensure that no steps are missed. It can also help prevent downtime. One of the biggest issues we see when a company doesn't have a process for making changes is missed license updating. This can end up costing you in fines or lost work time. Some changes require lowering the security on your network. If you fail to re-instate the proper levels of security, you may end up with a big problem like a virus, malware, or being hacked. Good network management, either through your IT department or your technology outsourcing company can help ensure this doesn't happen.
3.      Have a Hardware and Software Inventory
You should know what is on your network and what is on each device on your network. You can walk around and document everything. This takes time. A better option is to purchase a program that will tell you everything your network. A better solution is hiring a good technology outsourcing company. They'll not only keep an inventory your software and licenses, but make sure you have the right kind of licenses. They'll also help you not overbuy licenses which can save you money. If you're in an industry where compliance is essential (medical or financial for example), you'll also want to be able do document what systems or processes you have in place to stay in compliance.
Toucan Technology Group can help you with all your network management needs. We will document what you have on your network, help you manage your software licenses, and provide backup and security. Our services are available on an as needed or retainer basis. As a local company, you'll never be pushed to a call center overseas. Call us today for your free initial consultation – (317) 376-4874.