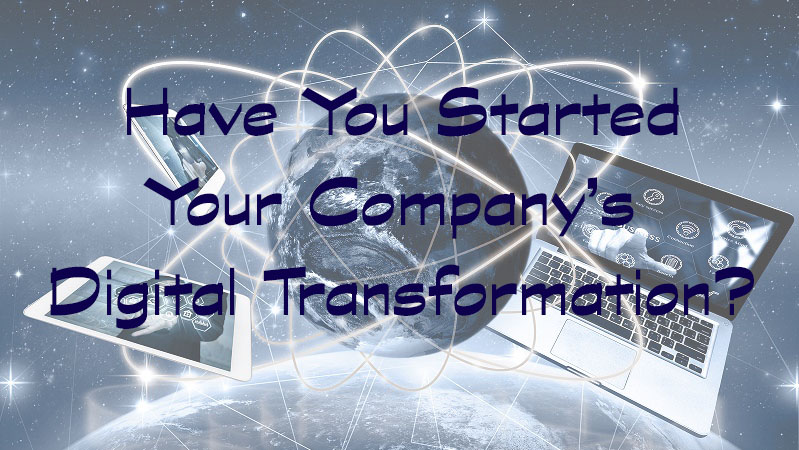 Small businesses are the backbone of our economy and many operate on a shoestring budget. Sometimes that means they fail to change as technology changes because of money. Sadly, that failure to adapt and change can also cause them to fail or no longer be as productive as they once were. If you don't have an IT staff keeping your company at the forefront of technology, you should. If you don't think your business is big enough or has enough need for a full time IT person, consider working with a mobile IT company on your digital transformation.
What is Digital Transformation?
There are many uses of the term digital transformation. Early in the days of computers, it meant moving from typewriters to computers. Then it meant moving from storing everything on paper to storing it on a disk or server. Today's digital transformation encompasses much more. You want everything about your business online and accessible from anywhere.
The accessibility has many benefits. It allows the use of remote employees. They have instant access to the same information as someone sitting in the office without asking for a file to be emailed or otherwise sent. It also allows your customers to get to the information you want them to have access to. Think about the last time you went to Home Depot. Did they offer to email you a receipt? That benefits the customer who no longer has to keep track of it and the company who can more easily accept returns and track the buying habits of the customer.
Mobile IT Company Digital Transformation Services
Because a mobile IT company partners with many large service providers for servicing their customers, they may have access to something you didn't even know existed. Or, they may be able to provide a service you wanted but was not affordable because you only need a small percentage of what is typically a larger block of data storage, backup, or another IT service.
When you work with Toucan Technology Group we'll personalize a plan for your company's digital transformation. Whether that means getting you an online presences including a website, directory listings and social media accounts or moving your computer based office to a cloud based server or something in between. We're the mobile IT company that will make sure your company keeps working seamlessly into the future. Call 317-376-4874 for your free consultation today.